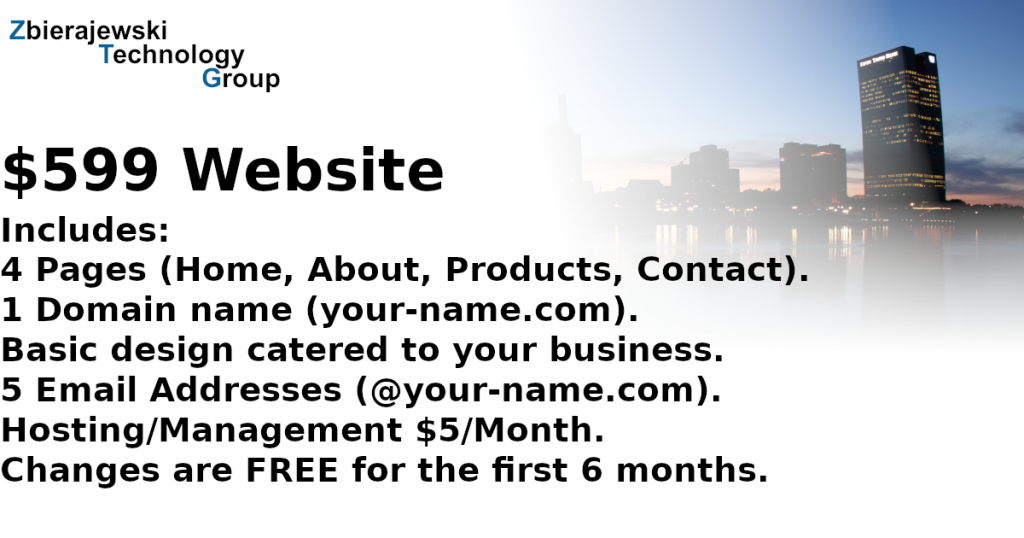 4 Pages (Home, About, Products, Contact)
1 Domain Name (Renews at $15/Year*) Included in initial cost for the first year
Basic design catered to your business. Style is final once agreed upon.
5 Email addresses @domain-name.com, 1 GB storage per email mailbox.
Website hosting and management is $5/Month. Can be paid in advance.
Changes are free for the first 6 months. After this, changes are $20/modification(If we do it). Customer is able to make changes on their own with no additional cost.